Cher Garman wrote this lovely testimonial for SweepstakesFanatics.  Thank you Cher!  – Todd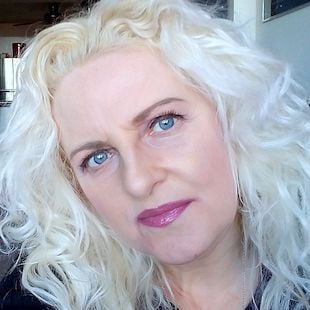 I enter a lot of contests – namely from sweepstakesfanatics.com. I love this website! Todd does such an impeccable job at keeping contests up to date, letting us know when they are expiring, putting the contests into categories to find them easily (such as all instant win contests, when the contests expire, etc.), and a lot more. I also subscribe to his daily newsletter because that reminds me that, hey, new contests are up!
Well, I saw a contest on SweepstakesFanatics under the tab "By Prize" and "Trips & Vacations" for a trip to Hollywood/LA by Schofferhofer Grapefruit Beer.  This prize package was worth about $4,300 and includes for the winner and a guest: airfare, 3 nights hotel, car rental, a tour of LA, and (the one I was extremely excited about) an exclusive tour of 20th Century Fox Movie Studios! They don't give public tours anymore, so I thought this would be amazing.
I thought, wow, wouldn't it be fantastic to win!!  And guess what? I WON!!!!
I cannot even begin to tell you how much I appreciate Todd and this wonderful website (and of course he's on Facebook, Twitter, Pinterest, and Google) as Todd is the reason I won this incredible trip.
I want to say a huge thank you to Todd for being an awesome person;  he really puts his heart into making sure he posts the best of the best contests. Truly, I am super grateful to him. I encourage you to enter any contest you really want to win! Go for it! I'm proof that people do win these big prizes. And by the way, I've never won anything like this before. I've won a lot of smaller prizes in the past, but I don't even check any other websites anymore since Todd has the best contests listed!!
Thank you Todd!
Sincerely,
Cher Garman